Year
2021
Role

Cel Animation
Netflix · We the People "The Miracle of Morning"

Made in collaboration with the Obamas and Netflix, We the People is a Schoolhouse Rock-inspired musical anthology series from Chris Nee and Kenya Barris.
"The Miracle of Morning"
is the final episode in the series, and follows the titular poem narrated and written by Amanda Gorman. I helped with cel animation cleanup for a few sequences.
See the episode and more information here ︎︎︎

Shot Cleanup
Styleframes by ADs Yeojin Shin & Doug Hindson, and Dadu Shin.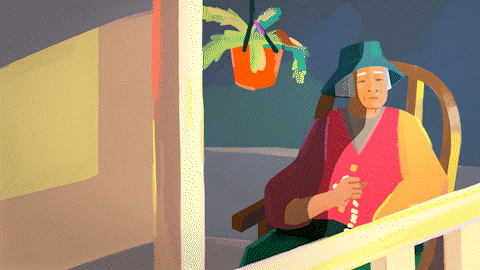 Credits

Senior Producer
Billy Mack
Producer
Jess Pierik
AD
Doug Hindson, Yeojin Shin
Storyboards
Diego Abad, Ege Soyuer, Laura Emel Yilmaz, Tucker Klein, Vincent Tsui
Design
Aran Quinn, Dadu Shin, Debora Cruchon, Diego Abad, Doug Hindson, Ege Soyuer, Pierre-Nicolas Riou, Ping Zhu, Rémi Sorbet, Xia Gordon, Yeojin Shin
Animation Director
Tucker Klein
Previs
Diego Abad, Laura Emel Yilmaz, Thea Glad, Tinghe Yang, Tucker Klein
2D Animation
Adrian Moran, Daniel Oeffinger, David Hobizal, Gilles Desmadrille, Gonzalo Menevichian, Johan Eriksson, Mercy Lomelin, Ross McCampbell
Cel Animation
Alexander Bernas, Andrea Castillo, Aran Quinn, Dadu Shin, Diego Abad, Kendra Ryan, Kuu Chen, Laura Emel Yilmaz, Olivia Blanc, Paola Chen Li, Pierre-Nicolas Riou, Ping Zhu, Reece Parker, Sean McClintock, Song E Kim, Thea Glad, Tinghe Yang, Tucker Klein, Yeojin Shin, Yukyung Lee